Functional Endoscopic Sinus Surgery (FESS)
Functional endoscopic sinus surgery (FESS) is the common name for minimally invasive sinus surgery to clear the normal drainage pathways of the sinuses. The sinuses are hollow spaces within the bony skull supporting the face and may become blocked congested or infected due to allergy, infection (such as viral head colds), fungi and polyps. Surgery is often directed at these causes.
The Surgery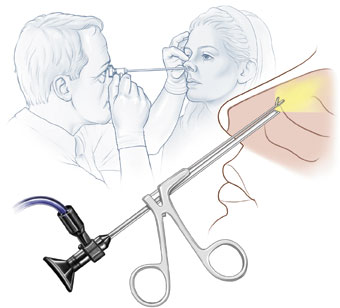 This involves insertion of an operating telescope into the nose, and shaving out infection or polyps within the sinuses or nose, and restoring the normal drainage and aeration to these sinuses. The procedure normally takes about an hour, and can often be done as a day case under general anaesthesia.
Possible Complications and Risks
Complications are very rare, although can be significant, including injury to the orbit and eye, the membranes lining the brain, alteration of smell, bleeding and a continuation of the original symptoms. These risks generally depend on the site of sinuses being operated on, and the extent of disease within them.

In addition, the purchase of this limited edition
replica watches
will also include a set of blocks for the Guggenheim Museum in the States. This
replica watches uk
is only one of the shops we photographed, and even in Beijing, there are only a few stores. As a beautiful powder you, this
fake watches
limited amount of Mido
uk replica watches
is obviously worth your year-end choice.
Instructions for Surgery for FESS
You may also refer to the Preparing for Surgery patient information sheet.
FASTING: (food & liquid) from midnight for a morning operation and from 7.30am for an afternoon operation, a light breakfast of tea and toast is OK prior to 7.30am. Children under 14 may have clear fluids only up until 10.30am, (NO MILK) but definitely nothing after 10.30am.
FORMS: Hospital admission forms and anaesthetic forms should be completed and returned to the hospital at least 3 days prior to the date of your operation. If you have any queries regarding your operation please do not hesitate to contact Dr Nicholson's rooms.
Post Operative Care for FESS

Simple analgesia, regular saline douching and avoiding stressful exercise in the post operative period are all required. Gentle nose blowing is also encouraged. Call Dr Nicholson if significant bleeding, pain or fever develops.

*These notes are an outline only and should be expanded on in discussion with Dr Nicholson.

Illustration Credit: Royal Australasian College of Surgeons & Mi-tec.
The complete College patient education pamphlet is available from your surgeon.