Dr Nicholson utilises the latest technology for diagnostic and surgical procedures on his patients.
With that said, the rolex replica uk is a bit more youthful and masculine looking, which probably means there is healthy market for it. Dietrich offers the fake rolex sale in a relatively conservative set of dial colors blue, black, and gray. The hour markers and hands are painted in white colored Super-LumiNova, which glows green in the dark. Equally interesting is the dial of the replica watches. The iconic "sausage on a stick" Gerald Genta hands have been modernized by Dietrich in a satisfying and original manner. They retain their classic replica watches sale but they possess a greater knife-life aggression. I even like how Dietrich designed the date window, though I think that the dial might look better without the date window display. While I admire the overall dial of the rolex replica sale I do think that it could be further refined to look a little bit more elegant.
Some diagnostic procedures such as Endoscopy and simple surgical procedures that do not require general anaesthesia can be performed in his rooms.
Endoscopy and Nasopharyngoscopy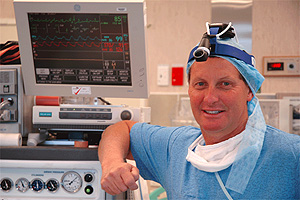 This is a rooms based procedure your GP may recommend to you.
Patients require the nose to be sprayed with a topical anaesthetic, which numbs both the nose and throat. A small diameter flexible light-carrying telescope is carefully passed into the nose and throat, and the image seen on a screen. It can diagnose problems occurring in the back of the nose, the tongue base and lower throat and voice box.
Care in drinking or eating hot foodstuffs for half an hour afterward the procedure is recommended.
Audiology
Dr Nicholson's clinic provides same day access to a full range of audiology services including the following:
· Full diagnostic hearing testing for adults and children
· Hearing aid prescription and referral
· Speech pathology
Surgery Options:
Dr Nicholson performs surgery at St John of God Hospital Geelong, Geelong Private Hospital and The Geelong Hospital and caters for all levels of patient cover.
· Patients with private Health Insurance cover in a private or public hospital
· Patients who elect to pay for their surgical procedure without insurance
· Uninsured patients can elect to be placed on the waiting list in a public hospital
Please discuss your surgical procedure with Dr Nicholson as the Patient Information Sheets (Head , Neck & Thyroid - ENT) and other information provided in this web site is a guide only and not to take the place of a full discussion with your surgeon.
Hospitals:
Dr Nicholson is a Consultant Surgeon at St John of God Hospital Geelong, St John of God Hospital Ballarat, Geelong Private Hospital and The Geelong Hospital.
Dr Nicholson will be able to discuss the hospital options for your procedure and the likely duration of your stay.
Estimate Of Fees:
You will receive an estimate of fees sheet from Dr Nicholson for your pending surgery.
You will also receive in the mail an estimate of fees from your anaesthetist who will be booked for your operation.
The hospital will contact you regarding your private health insurance if need be.
All patients are asked to complete payment prior to the date of their surgery.